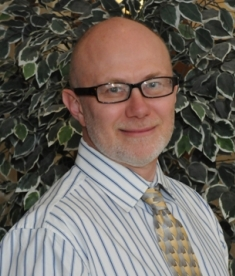 Originally from Dayton, Tony Talbott joined the military and served a total of 13 years in both the Army National Guard and the US Navy. He traveled extensively throughout the Western Pacific and Indian Ocean regions – including Asia, Australia, and Africa. While finishing his tour of duty he earned a BA in History and Government from Columbia College. He then left the service to attend graduate school. He earned an MA in International Affairs from Ohio University and studied for his PhD in Political Science at Arizona State University.
Tony has lectured at many different colleges and universities and has taught in the Political Science Department and Human Rights Studies Program at the University of Dayton since 2007. He has taught, lectured, and published on a variety of subjects dealing with global politics, Asian politics, and human rights – and is currently teaching one of the nation's first undergraduate courses on human trafficking. He is a credentialed Not For Sale Campaign, Citizen Investigator of human trafficking and a founding member of Abolition Ohio, the Miami Valley's Anti-Human Trafficking Coalition.
Tony is very active in the modern abolition movement. He chairs Abolition Ohio's general meetings and heads two subcommittees: 1) Awareness, Education, and Training and 2) Research. He serves on the Ohio Attorney General's Human Trafficking Commission and works closely with various other anti-human trafficking agencies around the state. He speaks regularly on issues dealing with human trafficking throughout Ohio and the Midwest.