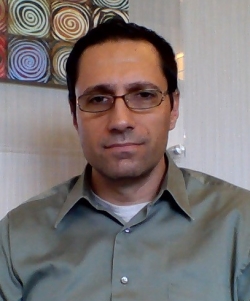 Justin brings years of service as a faithful servant, having served in various outreaches such as prison, nursing home and special needs ministries. He mentors young men on an ongoing basis, as well as up and coming leaders in and outside of the workplace. His involvement in anti-human trafficking advocacy work has been extensive, including event planning, public speaking, training, and education. His abolition efforts center around demand reduction, reaching the core issues on a preventative and intervention level.
Justin has written a training manual, Overcoming Abuse for Men, to aid in the restorative process for boys or men who have endured and inflicted abuse. He is on the board for Art 4 Abolition, after having served as their Theatre Director. He has served and partnered with various NPO's offering support and various services: Central Ohio Rescue and Restore Coalition, We Are Cherished Ohio, Ohio Women's Refuge, Doma International, Rahab's Hideaway, The WellHouse and Lowcountry Coalition Against Human Trafficking, among others. He was the project admin for Price of Life NYC's abolition-themed music compilation. Justin has also assisted new organizations in developing and maintaining nonprofit status, as well as internal logistics and structure. He is now developing a weekly radio show that will center around male integrity, practical solutions to honest problems, and comfort and support to those who have endured trauma or other types of brokenness.
Justin has received a one year certificate of completion in Pastoral Studies from World Harvest Bible College, small group and lay leadership training, prayer ministry training, divorce care and single again education, and has his ministerial license and ordination since 2006 from Harvest International Ministries.